In the heart of the vineyards
The winery plays a key role in the development of domaine Kirrenbourg wines.
Our customers are received in surroundings which are ideal for exploring the Alsatian terroir.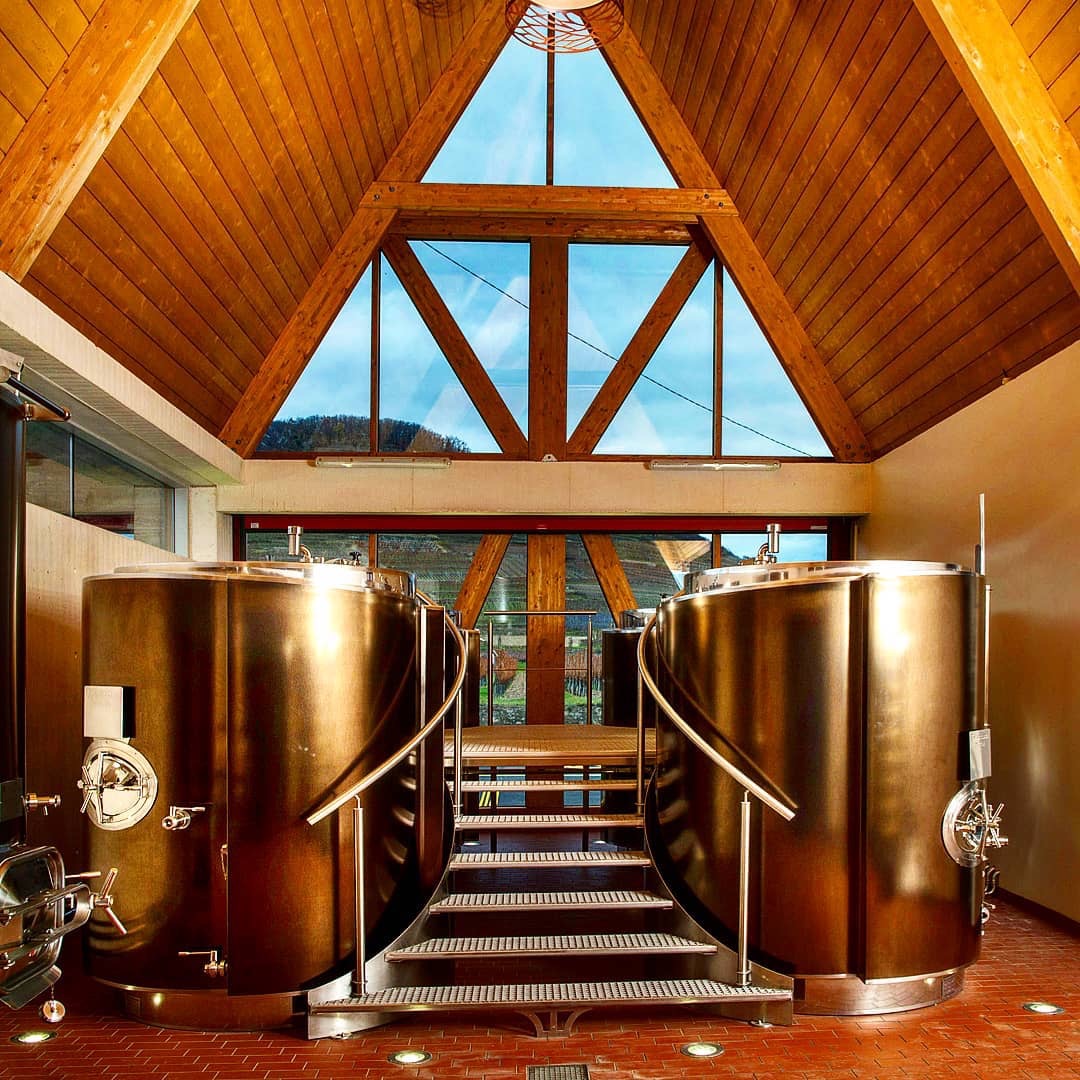 The vat-house
The vat-house is designed along the traditional lines of the Alsatian Mann half-timbered building, which gives the vat-house its typical character and also links into local culture. The same traditions inspired the estate's logo (back-to-back K).
The layout dimensions were determined by applying the golden ratio (1.618).
Inside the vat-house are to be found 6 double-walled vats and 28 temperature-controlled micro-vats, to allow precise parcel-by-parcel vinification. The estate produces 3 levels of wine using this process : the prime level (Grand Cru), a second level (Terroir) and a third wine (Roche Granitique).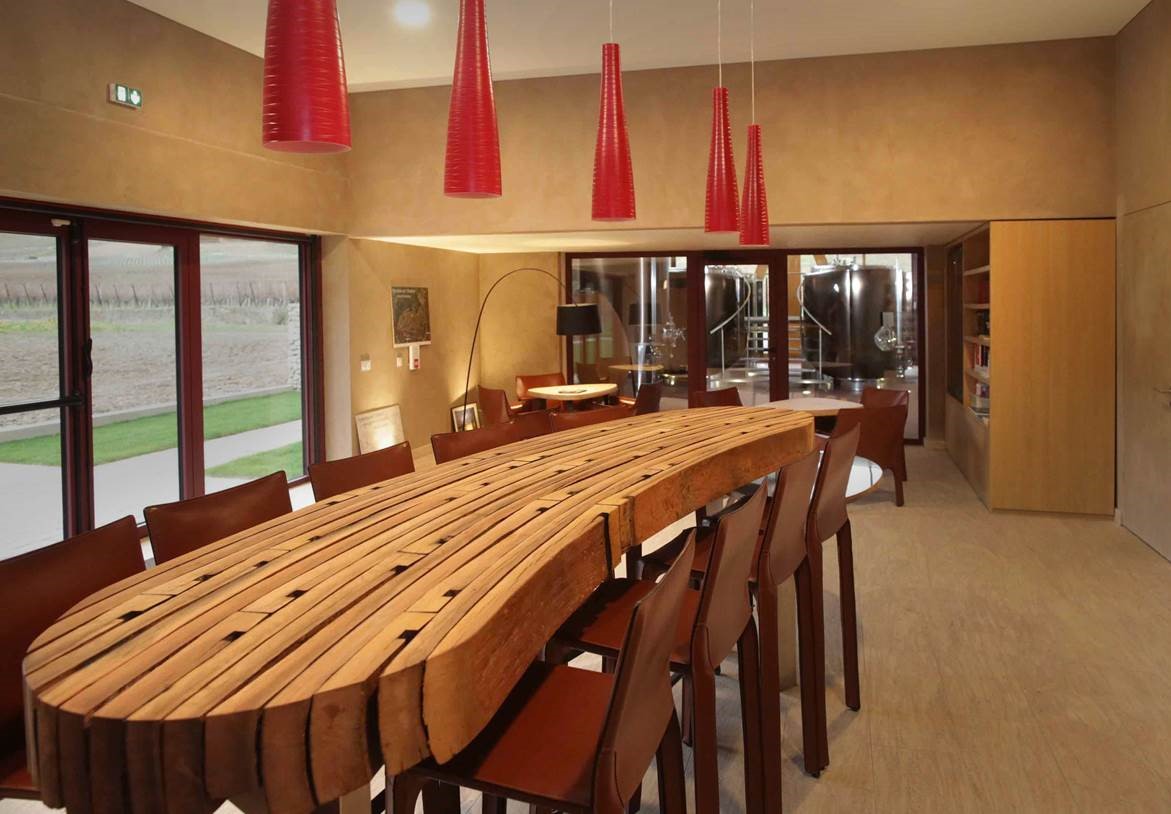 The tasting room
The tasting room drew its inspiration from the wineries of California and South Africa. It is a unique room, with a friendly atmosphere offering visitors a comprehensive vista of the wine cycle.
The centrepiece is a table made from staves of an old cask, while around you will be able to see the terraces of the Schlossberg, the vat-house and the cellar, while inhaling the intense expression of our wines.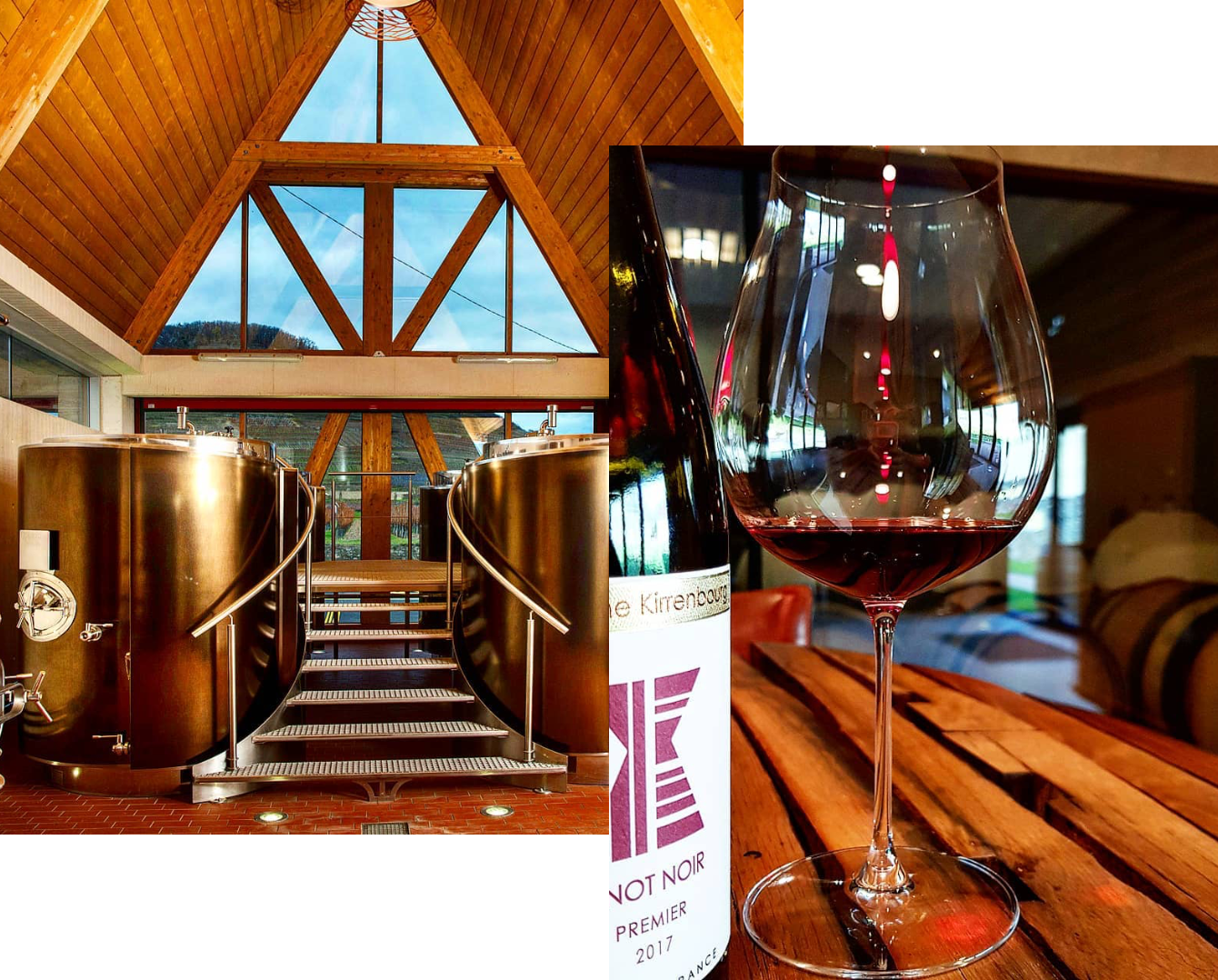 Our expertise
" The texture of the wine comes before the aroma. "